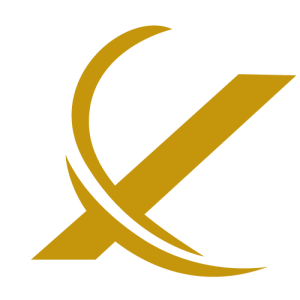 National Defense and Security
Military Leadership and Capabilities Development
The Excalibur Group has supported a broad array of defense customers and is passionate about working towards our country's goal of ensuring the readiness of all armed forces. Excalibur is able to support sensitive issues related to National Security and has direct experience leading sophisticated support for organizations like the Department of Defense.
Excalibur has dedicated professionals and Subject Matter Experts providing:

The Army Training Management Proponent (ATMP)
ATMP provides United States Army with qualified resources for Help Desk Support Specialists (Tier 0 to Tier 4) to service the United States Army Training Management Proponent at Fort Leavenworth, KS. Specialized and enterprise programs and development languages are utilized which require staffing with specific experience. 
The ATMP is a software tool designed to allow Army Proponents and authorized users to develop and manage Army Proponent – based unit CATS and standard METLs. This program includes IT related services for a wide variety of help desk services from database, software, user functionality, hardware, maintenance of Windows based systems, Microsoft software, and system administration issues. Excalibur's labor pool achieved 90% veteran hiring for this effort.
Army Training Support Center (ATSC)
Excalibur has provided support to ATSC in training and doctrine support via Senior Military Experts. ATSC is charged with ensuring that cost-efficient and training-effective training support capabilities are provided to the Army. Within ATSC, Training Support Assistance and Integrated Division (TSAID) has the mission to coordinate and align internal ATSC business processes and outputs with external agency efforts in support of the training support mission. 
 ATSC/TSAID work supports and concerns every ATSC Directorate, most Training and Doctrine Command (TRADOC) agencies, Headquarters, Department of the Army (HQDA) Department of the Army Management Office – Training (DAMO-TR) and other agencies within the greater Joint training community. The objective met, was to implement and field training technologies, products, and services offered by the TSE in an evolving training environment characterized by the convergence of live, virtual, and constructive simulations, exploitation of knowledge-based information technologies, and development of synergistic training products and applications.
Veteran and Military Member Support
The Excalibur Group deeply values the service of our military members and are adept at supporting the transition into contracting that soldiers for life undergo. With over 25% of our team comprised of military Veterans, Excalibur believe that hiring and engaging service members in meaningful work after active duty is both a privilege and a responsibility as a business. Our Vets make excellent leaders, are dedicated team members, and are committed to excellence.
The Excalibur Group works with multiple Military Bases around the US and assists with providing Soldier For Life – Transition Assistance Program (SFL-TAP) services to transitioning soldiers. Additionally, our team of recruiters work with military spouses and other members of the military family to find meaningful and long-lasting job opportunities.
The Excalibur Group was awarded the US Department of Labor's HIRE Vets Gold Medallion every year from 2018-2022. This is the only federal honor that recognizes employers of all sizes who successfully recruit, hire, and retain veterans. Excalibur is 1 of 48 companies, nationwide, that have earned the award for four consecutive years.
You can learn more about Excalibur's work with Veterans by clicking below:
HIREVet 2022 Award Press Release.