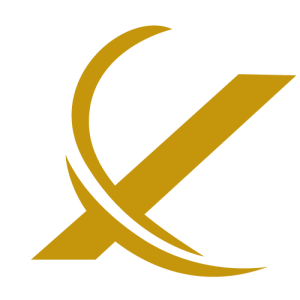 The Excalibur Group provides IT Architecture, Health, and Defense IT, Data Analytics, Knowledge and Process Management, Claims, and Administrative Solutions.
From enterprise architecture development to case management systems, Data and Knowledge Management are a core part of Excalibur's services, which include, IT Architecture, Health, and Defense IT, Data Analytics, Knowledge and Process Management, Claims, and Administrative Solutions.
Architecture, Information, Management, Knowledge Element (AIMKE)
Excalibur successfully provided dedicated architecture support to CoEs/CDIDs to develop fit-for-purpose and JCIDS architecture products IAW priorities jointly established between AIMKE and CoE/CDID. Coordinates with CoEs/CDIDs Government representative to ensure architecture products meet JCIDS/capability requirements before submission to ArCADIE. 
Including these efforts: Develop mandatory DODAF JCIDS views IAW Chairman of the Joint Chief of Staff Instruction (CJCSI) 6212/3170; Architectures to support Force Design Updates (FDUs), and Capabilities Needs; Assessments/Formation Based Assessments (CNAs/FBAs); Training to facilitate, and inform CDID personnel on the use of ArCADIE, methodologies, data standards, and Verification & Validation (V&V) of operational architecture content IAW TRADOC V&V guide; Develop architectures to support Army and Joint Modeling and Simulations (M&S) IAW the Army Integrated Architecture Data Standards (IADS); and Store all products in ArCADIE and IAW Army architecture data standards.
The Army Capabilities Integration Center (ARCIC)
The former Multiple Award Task Order Contract (MATOC), now under Army Future's work, supported efforts to provide enterprise architecture development, integration, and validation support services for AIMD, ARCIC, Army Training and Doctrine Command (TRADOC). Excalibur's primary focus has been in performing tasks that support the warfighter and maintaining ARCADIE capabilities.
We are accustomed to working towards assessing capabilities across the scope of Army Doctrine, Organization, Training, Materiel, Leadership and Education, Personnel, and Facilities (DOTMLPF). Our specific task develops concepts and capabilities, evaluates proposed Army modernization solutions, and integrates these capabilities across DOTMLPF. The Science, Technology, Research, and Accelerated Capabilities Division (STRACD) within the Concept Development and Learning Directorate (CDLD) addresses the Army's accelerated requirements and development efforts.
The Excalibur Group supported CorVel as a subcontractor, in serving the District of Columbia Government, Office of Risk Management (DCORM) in implementation of the District of Columbia workers' compensation and liability. Through the use of Nurse Claims Managers and Adjusters Excalibur provides support to the Public Sector Workers' Compensation Program (PSWCP) for the District's civilian employees; and work injury indemnity workers' compensation program for the District's uniform (non-civilian) police, fire and emergency medical services employees. DCORM oversees and manages the adjudication process for the public sector workers' compensation claims.
This program covers approximately 36,000 employees, not including the uniformed police officers, fire fighters and emergency medical services personnel. Through leading industry software our team manages some of the highest claim volume in the country, providing excellent service and healthcare liaison expertise. The staff augmentation work with this client includes staffing, benefits, payroll, and timekeeping management. Additionally, The Excalibur Group has provided professional development and meets regularly with the client to provide continuous employee engagement. In our partnership Excalibur regularly provides resumes and candidates for open positions on a tight timeframe.