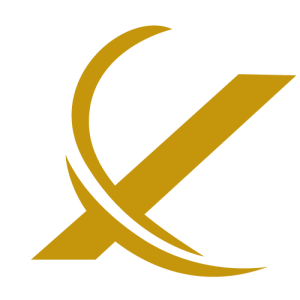 Excalibur is a service provider on numerous IDIQ schedules providing expert talent to administrative, legal, and IT programs with rapid response and full HR capabilities.
The Excalibur Group is excited about the opportunity to implement our tried and proven methods with client's staffing efforts. We are committed to timeliness, excellent communication, and accuracy in all our deliverables. Once staffing openings are identified, our ability to manage the ongoing staffing needs is demonstrated in our existing successful IDIQ staffing contracts, which can include:
MEGA IV Staff Litigation Augmentation
The Department of Justice (DOJ) MEGA5 Contract solicits staff augmentation in the areas of IT and legal support throughout the country in over 90 United States Attorney Offices and other DOJ divisions. 
As an IDIQ, this contract supports a variety of department and office buyers within the DOJ, such as: Antitrust, Civil, Civil Rights, Criminal, Environmental and Natural Resources, Tax and Executive Offices for U. S. Attorneys. Excalibur is versed at receiving orders for labor categories in states with small pools of qualified candidates and being successful at delivering excellent talent to our Prime contract holder, acknowledged as the most utilized subcontractor.
The DC Supply Schedule (DCSS)
This schedule is the city's multiple-award schedule for providing commercial products and services to District government agencies. Competitive contracts are awarded to provide thousands of products and services to meet recurring needs of these government agencies. 
Excalibur was awarded a prime contract and participates on a Temporary Support Services Schedule. This contract has allowed us to work with seven different DC agencies in providing a diverse spectrum of talent including IT, finance, communications, legal, science, and executive professionals. The DCSS Temporary Staffing Schedule has 136 defined LCATs with the flexibility to price LCATs not on the schedule as requested. The DCSS for temporary Staffing follows the popular GSA Schedule 874 formally known as MOBIS now part of the Professional Services Schedule (PSS). LCATs we have supported include Human Resource Specialists, Budget and Financial Analyst, Graphic Specialist, IT Specialists, Technical Writers, Auditors, Accounting Specialist, Financial Analyst, System Engineers, Network Engineers, Help Desk personnel, and Web Developers.
Specialized Staffing Schedules
Excalibur has provided Washington's Airport Authority with temporary staffing services to assist in the expansion of administrative support services during major project growth. We provided professionals to meet specific security requirements for specialized labor categories including but not limited to: Terrorist SME, Purchasing Agent, Contract Administrator, Procurement Technician, Human Resources Technician, Accountant, Accounting Technician, Help Desk Technician, and Technical Writer.